IEEE Workshop on
Camera Networks and
Wide Area Scene Analysis
28 June 2013
CVPR 2013, Portland, Oregon, USA.
Keynote Speakers
---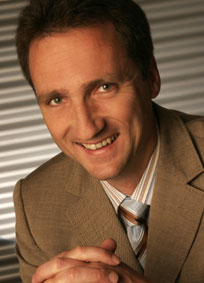 Bernhard Rinner
Professor and Chair of Pervasive Computing Pervasive Computing Group Institute of Networked and Embedded Systems Klagenfurt University Klagenfurt, Austria.
Webpage
Email:
bernhard.rinner@aau.at
Smart and Aerial Camera Networks
Abstract
Camera networks have become ubiquitous over the last two decades. They have been used to capture data in private as well as public environments with applications in security, monitoring or smart environments. More recently, smart camera networks have emerged thanks to the confluence of simultaneous advances in four key disciplines: computer vision, image sensors, embedded computing and sensor networks. Smart camera networks are real-time distributed embedded systems that perform in-network data analysis. However, the limited resources in memory, computing, communication and energy are key challenges for the design and operation of these networks.
In this talk I will discuss resource-awareness in camera networks and focus on methods for (i) reducing the amount of data to be transferred and (ii) adapting the network functionality to the current application requirements. Both approaches help to balance the available resources in the network. As case study I will demonstrate our multi-UAV system – an aerial camera network for various monitoring applications. Here several cooperating and wirelessly networked small-scale UAVs fly in coordination over an area of interest and capture image data. These images are automatically fused in the camera network and delivered as large mosaic to the user in real-time.
Bio
Bernhard Rinner is professor at the Alpen-Adria-Universität Klagenfurt, Austria where he is heading the Pervasive Computing group. He is deputy head of the Institute of Networked and Embedded Systems and served as vice dean of the Faculty of Technical Sciences from 2008-2011. Before joining Klagenfurt he was with Graz University of Technology and held research positions at the Department of Computer Sciences at the University of Texas at Austin in 1995 and 1998/99. His current research interests include embedded computing, embedded video and computer vision, sensor networks and pervasive computing. Bernhard Rinner has been co-founder and general chair of the ACM/IEEE International Conference on Distributed Smart Cameras and has served as chief editor of a special issue on this topic in The Proceedings of the IEEE. Currently, he is Associate Editor for Ad Hoc Networks Journal and EURASIP Journal on Embedded Systems. Together with partners from four European universities he has jointly initiated the Erasmus Mundus Joint Doctorate Program on Interactive and Cognitive Environments (ICE).
---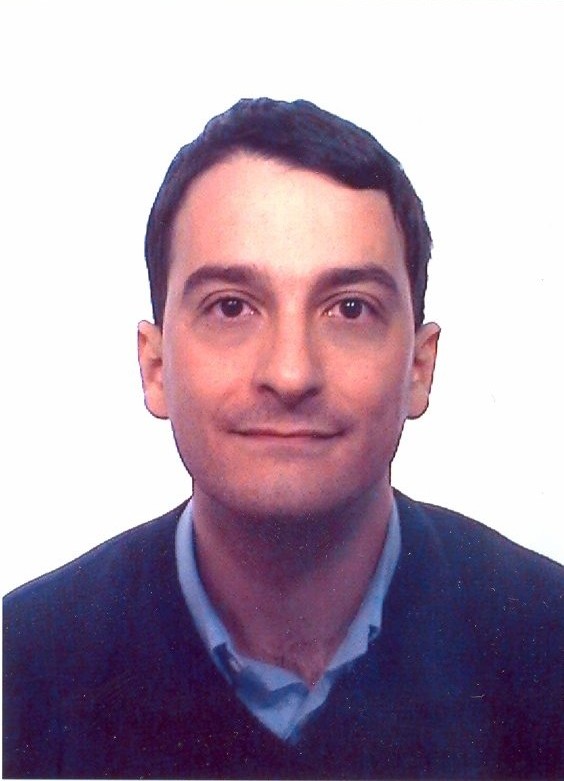 Andrea Prati
Associate Professor Department of Design and Planning in Complex Environments University of IUAV Venic, Italy.
Webpage
Email:
andrea.prati@iuav.it
Ubiquitous Surveillance: bridging the gap between Mobile Vision and Video Surveillance
Abstract
The wide diffusion of powerful smartphones/tablets and the availability of performing algorithms make the implementation of computer vision (complex) algorithms of mobile devices a reality nowadays. There are plenty of stand-alone applications for efficiently analyzing images and videos directly on mobile devices (as a part of more complex distributed computing systems as well). However, still no concrete systems which fuse these applications with standard multi-camera surveillance systems have been proposed. Among the possible reasons, the many challenges that this fusion poses are not completely solved: just to mention a few, the common calibration between completely free-of-movement devices and standard cameras (including PTZ), the limitation of computational power and memory, the usage of battery, etc. This talk will tackle some of these challenges in the form of open questions and possible directions and aims at defining the future works towards a complete ubiquitous and massively distributed video surveillance.
Bio
Prof. Andrea Prati (Laurea cum Laude in Computer Engineering, 1998; PhD in Information Engineering, 2002) is currently an Associate Professor at the Department of Design and Planning in Complex Environments of University IUAV of Venice. From 2005 to 2011 he has been an Assistant Professor at University of Modena and Reggio Emilia. He collaborated in several research projects. At regional level, he actively participated as task leader to the two-year project L.A.I.C.A.. At national level he participated to the PRIN 2006 FREE SURF project aiming at introducing new paradigms of video surveillance from fixed, mobile and hybrid cameras, which must be also compliant to privacy laws. At European level, he is participating to the project THIS (Transport Hub Intelligent video System) of DG JLS of the European Commission. At international level, he has been scientific responsible of the project BE SAFE (2006-2010) under the NATO funding scheme Science for Peace. Moreover, he collaborates with several local companies in specific research projects, such as the company Marchesini Group SpA whose collaboration has resulted in a patent. His research interests belong to different themes, from embedded devices for sensor networks in computer vision applications, to robotic vision, to multimedia, to performance analysis for multimedia computers. However, his main research activity is on video-surveillance topics: object tracking in distributed, multi-camera environments; analysis and removal of the shadows; behavior analysis through trajectory classification. He recently started to research on mobile vision, ie. the application of sophisticated computer vision techniques on mobile phones. Andrea Prati is author of more than 130 papers in international journals and conference proceedings, he has been invited speaker, and reviewer for many international journals. He is also a member of the Editiorial Board of Journal of Optical Engineering (SPIE) and Journal on Ambient Intelligence and Smart Environments (IOS Press). He has also been the Program Chair of ICIAP 2007. He has been the PC of ACM/IEEE Intl Conf on Distributed Smart Cameras (ICDSC) in 2011 and 2012, and will be for 2013 edition in Palm Springs, CA (USA). He is also organizing as General Chair the 2014 ICDSC edition in Venice. He is a senior member of IEEE, and a member of ACM and GIRPR.